Photo Credit: Co-owners of Gas House / Vice.com / The Black Entrepreneurs Revolutionizing the Legal Weed Industry
We're in the height of a cannabis boom and there are some people wondering how they can economically benefit from the marijuana legislation changes. Those people live in black communities.
As states across the country pass marijuana laws legalizing the sale and recreational use of cannabis, there have been simultaneous discussions about how to provide restitution for the "war on drugs" that resulted in disproportionate incarceration of black and brown communities in America.
In a recent interview with Vice News, according to Marijuana Moment, Senator Cory Booker (D-NJ) said "I get very angry when people talk about legalizing marijuana and then give no light to how marijuana law enforcement was done in ways that fed upon poor communities—black and brown communities. This is a war on drugs that has not been a war on drugs—it's been a war on people, and disproportionately poor people and disproportionately black and brown people."
In April 2019, Booker decided not to cosponsor a bipartisan bill that would protect legal marijuana states from federal interference. He explained his reasons to Vice. "At this point it's too obvious and urgent and unfair that we're moving something on marijuana on the federal level and it doesn't do something on restorative justice."
According to ACLU's "The War on Marijuana in Black and White" report, there's staggering racial bias. The report states that marijuana use is roughly equal among Blacks and whites, yet Blacks are 3.73 times as likely to be arrested for marijuana possession.
Black Marijuana Entrepreneurs
Despite the uphill battle the black community faces when it comes access to capital and equal opportunity in the cannabis industry, there's a beacon of light when you look at Gas House, a black-owned cannabis company that's made the successful transition from underground to becoming a legal multi-million-dollar cannabis startup.
In 2016 Kingston, one of the co-owners of Gas House, was operating as an illegal weed grower in Atlanta. Fast forward two years later and he's started Gas House with Felix and is giving a tour of their California facilities to Vice News in 2018, where they grow marijuana plants and produce products.
When Vice host Lee Adams asked the two men what is the cause of the lack of participation of blacks in the cannabis industry, Felix answers "Wouldn't you be scared of something that will persecute you, your relatives, your friends? Going to jail? Police have been using this [as an excuse] to search your car, pat you down all your life." Kingston chimed in, "When you think of weed, marijuana, cannabis, whatever you want to call it – you think of minorities only being the sellers, street peddlers. You don't look at them as being in the industry with a brand. You don't look at them as being growers. You don't look at them as that. So when they see us, it's like an elephant in the room until you speak and then it's like 'Oh, he knows about cannabis?!'"
Felix hopes they inspire other black people to get into the industry, "we're blazing the trail for others to come up in" he says. Towards the end of the interview Adams, the host, was awed by the magnitude of their business. "It's amazing to see all of these young entrepreneurs and all these people of color having their space in the industry carved out for them… I've never seen this many black people in one place, around this much weed without the cops on their way."
For those who want to get involved in the industry as a consumer or as a business owner, we've compiled a list of black cannabis advocates and entrepreneurs that provide education and opportunities for black entrepreneurs and consumers.
---
Resources & Black Marijuana Advocates You Need to Know
---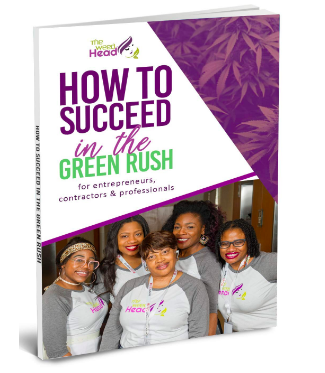 Photo Credit: www.amazon.com
How to Succeed in the Green Rush
Dasheeda "The WeedHead" Dawson is a global cannabis advocate, she wrote the book How to Succeed in the Green Rush as a workbook for entrepreneurs, contractors and professionals looking to transition their skills into the legal cannabis industry. Buy Book
---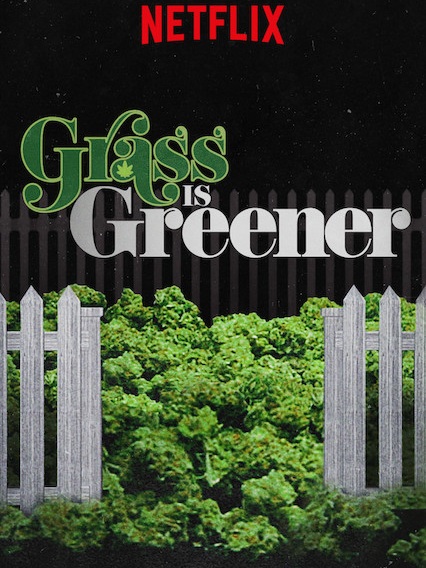 Photo Credit: www.netflix.com
Grass Is Greener
If you don't know much about the history of marijuana prohibition in America, this is a great start. This Netflix documentary directed by Fab 5 Freddy, gives the history on how black culture sparked the war on drugs in black communities across America. Watch Documentary
---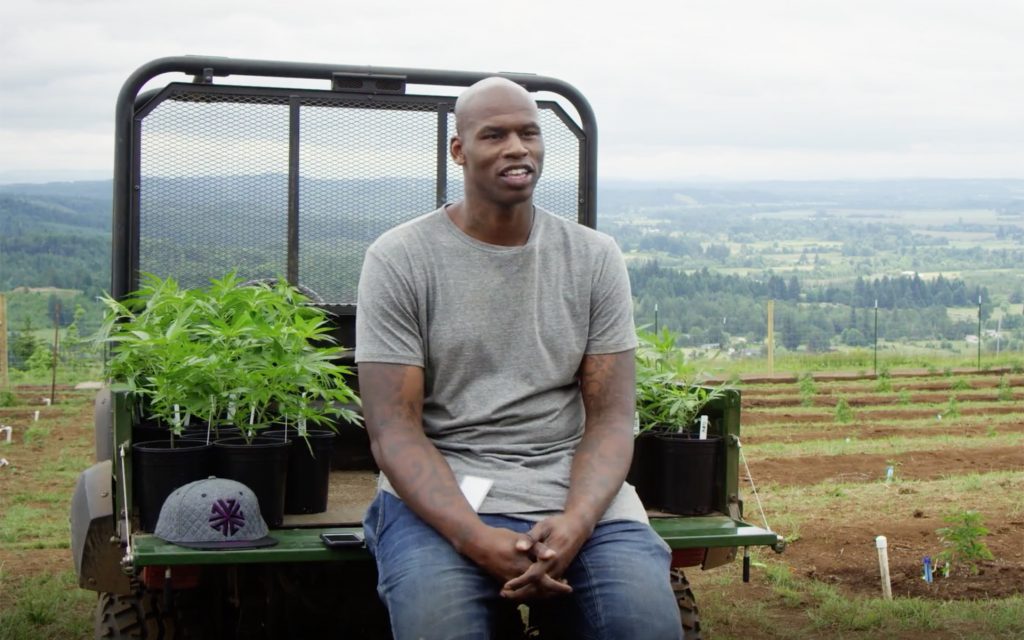 Photo Credit: www.uninterrupted.com
The Concept of Cannabis
Retired NBA player Al Harrington has one of the largest black-owned cannabis companies in the industry. In this short documentary, he takes us behind the doors of his cannabis extract company and then sits down with former NBA commissioner David Stern to talk marijuana reformation for medical purposes within the league. Watch Documentary
---
Photo Credit: instagram.com/minoritycannabis
Minority Cannabis Business Association
Founded in 2015, this non-profit business league was created to serve the specific needs of minority cannabis entrepreneurs, workers, and patients/ consumers. They work on policy with local representatives to make sure each state with a legal cannabis industry begins by creating policies and laws that either support equality and diversity or block them. They work with entrepreneurs on how to start and develop a cannabis business. Visit minoritycannabis.org
---
Photo Credit: www.minorities4medicalmarijuana.org
Minorities for Medical Marijuana, Inc.
Minorities for Medical Marijuana's mission is focused on providing advocacy, outreach, research, and training as it relates to the business, social reform, public policy, and health /wellness in the cannabis industry. Founded in 2016, the non-profit organization has several national programs like Project Clean Slate, which is an Expungement fair and wrap around services for those affected by past marijuana possession charges. Visit minorities4medicalmarijuana.org
---
Photo Credit: estrohaze.com
 EstroHaze
Three black women (Kali Wilder, Sirita Wright, and Safon Floyd) created this cannabis educational portal with tools on how to incorporate cannabis into your businesses and lifestyles. Their services range from a podcast that covers topics like "how to grow your own cannabis" to 1-on-1 consultation on how to start a cannabis business. Visit estrohaze.com 
---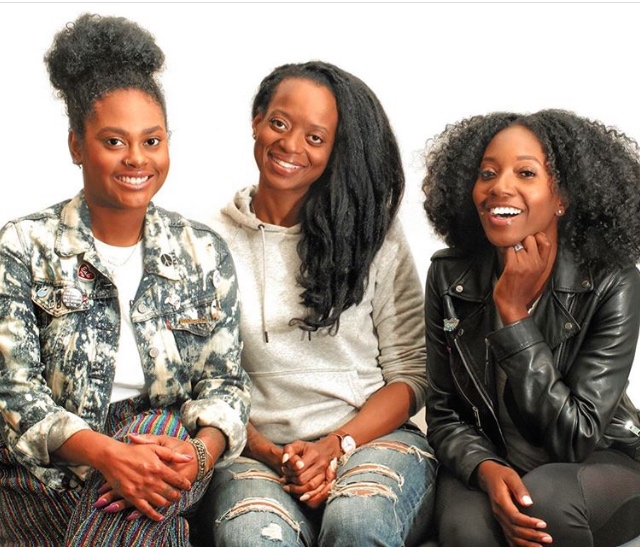 Photo Credit: instagram.com/cannaclusive
Cannaclusive

Cannaclusive was created to facilitate fair representation of minority cannabis consumers. One of the co-founders, Mary Pryor, openly discusses how she uses cannabis to manage her Crohn's disease. The cannabis marketing company host recreational events and education/investment meetings throughout the year across Los Angeles and New York. They also offer consultation on Herbalism, Cannabis as a Medicine, and how to build a cannabis business. Visit www.cannaclusive.com